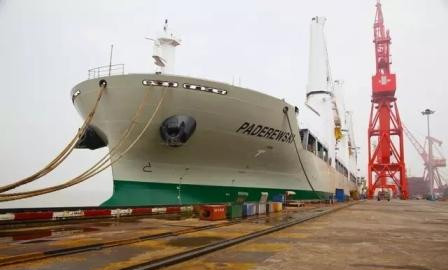 South Korea's Hanjin Heavy Industries & Construction Co., under a joint workout program with its nine creditors for over a year, will renew the process of selling off its three energy subsidiaries on expectations the new administration's air pollution policies would boost liquefied natural gas (LPG) consumption.
According to the investment banking (IB) industry Thursday, Hanjin Heavy Industries will hire a new lead sales advisor for its three energy units – Daeryun E&S Co., Daeryun Power Co. and Byeollae Energy Co.
Daeryun E&S retails and distributes liquefied natural gas (LPG) and natural gas to 850,000 households across Seoul and Gyeonggi Province. It is the fifth-largest gas distributor in Korea. Daeryun Power and Byeollae Energy are electric energy generators using liquefied natural gas (LNG) whose combined capacity of power generation ranks third in the country following Korea District Heating Corp. and GS Power Co.
The shipbuilder previously picked Mirae Asset Daewoo Co. to lead their sale last August three months after it entered joint management with the creditor group led by the state-run Korea Development Bank (KDB). To improve its financial health, Hanjin Heavy Industries has sought to sell 2 trillion won worth assets including the trio by October, but it has failed to find owners for the three energy units amid lingering concerns over the business prospects of natural gas-based power plants in the country where nuclear and coal-fired power plants were preferred under the previous administration.
But after the country's recently elected President Moon Jae-in has ordered a temporary shutdown of aged coal-fired power plants to tackle high levels of fine dust engulfing the nation, industry watchers project that demand for more eco-friendly yet costlier LNG fuel is expected to grow, which would be a boon to Hanjin Heavy Industries' energy units' sale package.
The new government's air pollution and energy policies will likely re-evaluate the value of the shipbuilders' three energy companies, an unnamed official from the IB industry hinted.
Source: Pulse