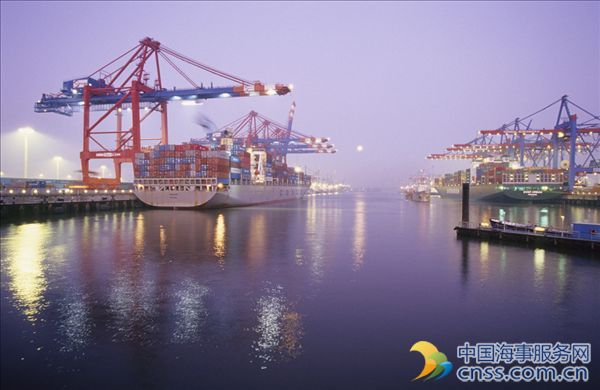 Algerian energy minister Noureddine Boutarfa said Thursday he believes there is a consensus among countries participating in the OPEC/non-OPEC oil production cut deal regarding the necessity to extend the agreement by nine months through March 2018.
"I think we have a consensus and the majority of countries support the proposal of Russia and Saudi Arabia," Boutarfa told reporters after talks with his Russian counterpart Alexander Novak in Moscow.
On Monday, Novak and his counterpart from OPEC kingpin Saudi Arabia, Khalid al-Falih, said they agreed on the need for a nine-month extension of the agreement, which expires at the end of June.
Boutarfa, who visited Russia after traveling to Iraq last week to discuss the issue with Iraqi oil minister Jabber al-Luaibi, also reiterated that he supports the proposal.
The countries participating in the agreement, including OPEC member Algeria and non-OPEC Russia, are to meet in Vienna on May 24 and 25 to discuss the possible extension of the agreement between OPEC and non-OPEC oil producers to reduce oil production by some 1.8 million b/d from October 2016 levels.
Several African countries have expressed their interest in joining the agreement of OPEC and non-OPEC countries, Boutarfa reportedly said, while speaking in Moscow.
"There are several African countries that have expressed their support to the agreements. We'll consider this issue at a meeting in Vienna," he said, as reported by Prime news agency.
On Tuesday, Novak said some three to five new countries could join the agreement next week, declining to name them.
Boutarfa also expressed satisfaction with the level of compliance with production cut obligations among participants.
MORE SUPPORT
When asked if he is concerned about Russia fulfilling its obligations, Boutarfa said: "As for the last month, the conformity is very high. For OPEC it's more than 100% and also you have good conformity from the non-OPEC countries. It's more than 95%," he said.
Russia said it has fully meet its obligation to reduce production by 300,000 b/d by May, with this cut level being achieved in the last days of April.
The average daily output cut in April was at around 252,000 b/d. Unlike some OPEC countries, Russia cannot regulate quickly its production and needs some time to achieve the output cut through reduced drilling.
Earlier this week, Kuwaiti oil minister Essam al-Marzouq lent his weight to a growing consensus over the need to extend the OPEC/non-OPEC output cut deal into next year, offering the state's full support to the extension in a statement released by Kuwait Petroleum Corp Tuesday.
This followed Monday comment by Mohammed al-Rumhy, the oil minister of Oman, a key non-OPEC Arab producer, who also supported the extension.
Before Novak and Falih announced their proposal on Monday, a number of other countries had expressed their support for the production cut extension, but at the time there was a perception that the possible extension would be for six months only. Among those who expressed their support then were OPEC members Iran, Iraq and Angola.
At the same time, Brazil's Petrobras on Tuesday ruled out joining the non-OPEC group of countries participating in the deal, with its CEO Pedro
Parente saying in an interview with S&P Global the company is very heavily in debt and its financial situation would not allow it to do that.
Brazil was among a number of oil producers that were invited, but did not join, the current OPEC-led output cut deal designed to reduce global oil stock levels and support oil prices.
Other countries that turned down an invitation to join the cuts included Bolivia, Colombia, Turkmenistan, Trinidad and Tobago, Egypt, the Republic of Congo, and Uzbekistan.
Source: Platts