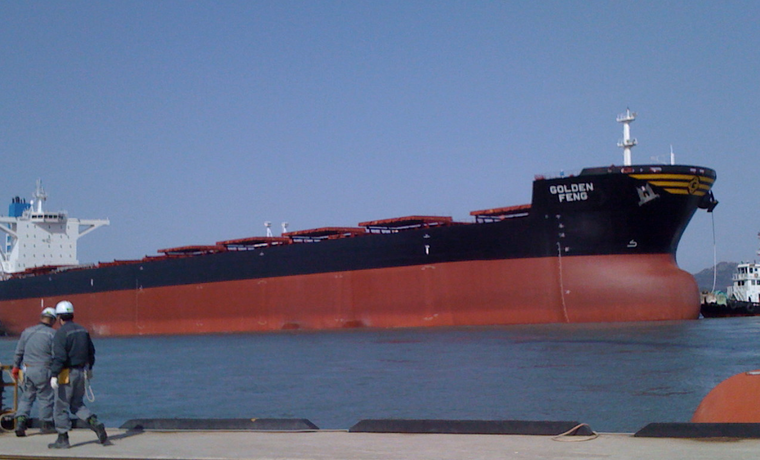 Nasdaq-listed dry bulk shipping company Golden Ocean Group Limited has taken delivery of one more bulker bought in March this year within a 16-vessel deal.
The ship in question is the 74,500 dwt Sea Amber, which will now be renamed Golden Amber.
Sea Amber is one of two 2017-built ice class Panamax ships purchased from subsidiaries of Seatankers, an affiliate of Hemen Holding, the company's largest shareholder.
The company has issued 1,650,000 consideration shares to Hemen Holding in exchange for the vessel. Following this transaction, the company's issued share capital is USD 6,393,649.60 divided into 127,872,992 issued shares, each with a nominal value of USD 0.05.
Golden Ocean earlier informed that the duo would be bought in consideration for 3.3 million GOGL shares to fund the equity portion of the acquisition. Hemen Holding would issue a seller credit of USD 22.5 million that matures in June 2019, with no fixed amortization.
On a fully-delivered basis, Golden Ocean's fleet will have an aggregate carrying capacity of around 11 million dwt and an average age of less than 5 years on a dwt basis.