Maersk Line has processed trade's debut shipment of papayas from Manglore in Karnataka to Jebel Ali, UAE through its container vessel- M. V. Tiger Goman. This opens up a niche cargo category of shipping non-frozen goods(Fruits) using reefers from the region (Mandya, Karnataka).
Reefer services from Maersk Line link the farms to the ports, enabling transportation between the point of origin and the port for specialised cargo that needs expertise & care.
This facilitates ease of doing business and supports state initiatives wherever possible, providing an economical and reliable mode of transport as compared to air freight and a one stop solution closer to the place of origin of cargo.This acceptance via Mangalore port has further reduced the transportation time, resulting in cost savings along with considerable reduction in carbon footprint. This has also enabled avoiding the state border tax. Previously the transportation used to happen through JNPT or Chennai port.
Maersk Line's fleet of reefers come along with RCM- Remote Controlled Management- A simple technology consisting of a modem, GPS, wireless SIM card and satellite link, which enables to inspect and monitor the reefers all over the world.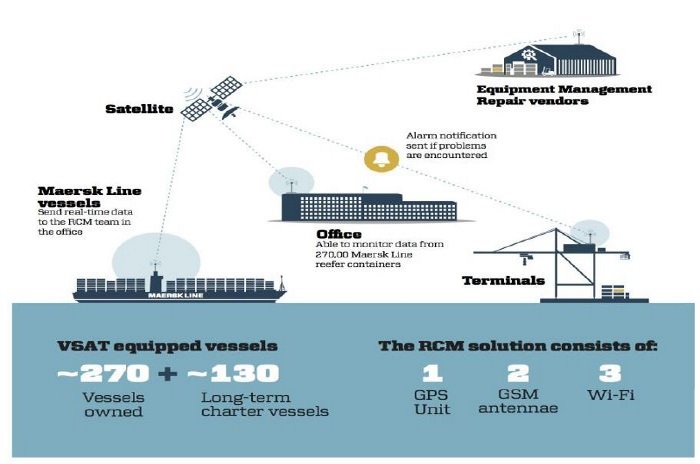 "India is one of the largest producers of Papayas in the world. This breakthrough shipment is likely to allow Indian traders to reach out to newer and larger markets, helping them to enable and tap the growth potential held by the fruit export market." Mr Franck Dedenis, Head of West Central Asia Trades said.
Maersk Line holds the right expertise in monitoring and maintaining the temperature required for movement of such specialised commodities. The milestone achievement will certainly enable faster trade, present new market opportunities and add value to the existing supply chain industry in the years to come.Earlier this year, Maersk Line had enabled sea transport for a shipment of Kinnow viaNCR, which was an industry first and is also working on developing sea transport protocol for different commodities that have an export potential for India in the long term.
Source: Maersk Line