Carrying out an inspection in the scavenge space of a large two stroke main engine is an extremely useful way of diagnosing engine condition, assessing the need to adjust cylinder lubrication and for planning maintenance. Periodic inspections will reduce maintenance and running costs and avoid large overhaul costs, since problems are found at an early stage.
In association with Seaspan, Seagull Maritime has produced a detailed learning film showing how to plan and safely carry out a scavenge inspection as well as other elements to check whilst in the scavenge space. Using video footage and images taken on various main engine types used in the Seaspan fleet, we look at what should be checked, and what the scavenge space, cylinder, piston and piston rings will look like across a range of conditions varying from very good condition to those found when typical common faults occur.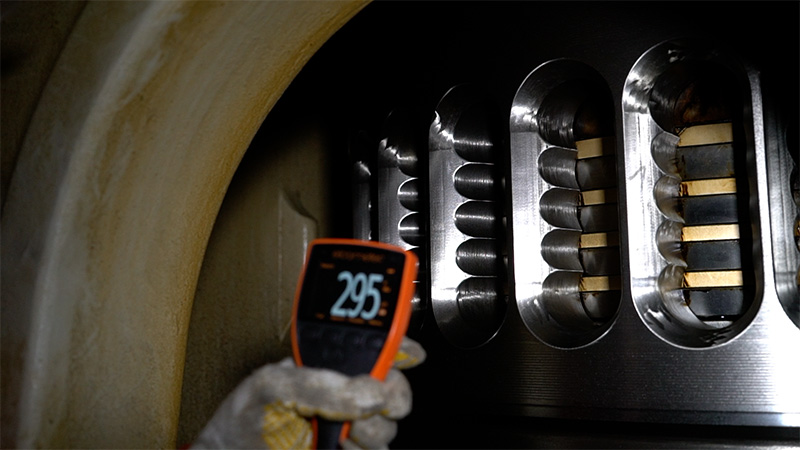 "In this era of rapid technical change, the need for onboard training has never been greater. Seaspan are committed to using the very latest tools available to help our technical services division deliver the training needed for today's fleet. This is why we use the Seagull onboard library and why we have chosen to partner with them to produce a series of learning films on engine room maintenance. We believe that by sharing our technical expertise and educational know-how we will be able to produce the very best training materials available today"
Erik M. Nielsen, Vice President strategic planning, Seaspan Ship Management Ltd.
It is important to remember that this inspection provides useful information about the condition of cylinders, pistons and rings by visual examining at low expense. This learning film will be particularly suitable for engineers at the operational and management level who have responsibility for carrying out main engine condition checks in the scavenge space. After running through this learning film the crew will be aware of typical issues that can be found during inspection and know if further action is required.
Source: Seagull