North P&I Club has appointed Andrew Hearne as Deputy Director (Underwriting), based at the club's head office in Newcastle upon Tyne. The appointment is part of the club's commitment to strengthening service delivery for members and expanding its underwriting team as the club moves from a period of consolidation to controlled growth over the next few years.
Hearne, who joined North on 12 June 2017, has several years of major underwriting experience at Britannia P&I Club and more recently, senior experience in the fixed premium market through his role at British Marine. Hearne also has an MBA and is an experienced lawyer.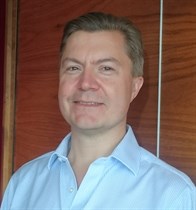 Andrew Hearne
Commenting on Hearne's appointment, North's global director of underwriting Savraj Mehta says, 'Andrew brings with him a wealth of both underwriting and claims experience to the club. His background in claims fits in with the club's philosophy of recruiting underwriters from claims departments, ensuring a solid understanding across all aspects of maritime risk and a deep-rooted commitment to service excellence.'
Hearne's broad experience spans worldwide markets and he will initially work with North's European team. Hearne says, 'North has a strong and established reputation for providing exceptional service and I am looking forward to working with the existing team in this region, building upon and enhancing the long standing relationships with members and brokers.'
North P&I Club's underwriting department is located in Newcastle upon Tyne and comprises 27 staff, including directors, underwriters, underwriting executives and assistants.
Source: North P&I Club