The Norwegian Government implemented a new salary scheme for seafarers from 1 July, implying that companies employing Norwegian seafarers on NIS vessels will be reimbursed all added salary taxes.
"The maritime industry is an important driving force in the Norwegian economy. This is an industry where Norway has leading competence. It is important to provide competitive conditions in order to ensure that Norwegian seafarers retain this competence in the future", Norwegian Minister of Trade and Industry, Monica Mæland, said (regjeringen.no).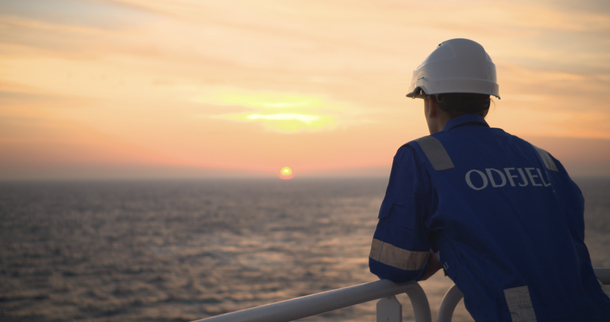 SVP Odfjell Tankers and SVP Ship Management, Harald Fotland, welcomes the new net salary scheme: "This is very good news not only for Norwegian seafarers, but also for the broad Norwegian shipping industry, for the Norwegian maritime cluster, and for Odfjell with our large contingent of Norwegian seafarers in international trade".
Two years ago, the government implemented a new regime for Norwegian cadets. Odfjell is embracing this opportunity by enrolling a selection of cadets for a trial period in 2017/18. In combination with the net salary scheme, this can be effective initiatives for developing the maritime competence. In a long-term perspective, this can also be of great importance for the Norwegian maritime cluster.
"I believe that a competitive shipping industry is crucial for the vitality of the broader local trade industry in a demanding international market," Fotland continues. "I also believe that the new government initiated salary scheme will lead to increased interest in the Norwegian International Register, as the Norwegian flag is a prerequisite for qualifying. Odfjell has recently taken over Bow Architect, and has decided that this will fly the Norwegian NIS flag. Many other shipping companies will probably make similar considerations".
Source: Odfjell