The Port of Tacoma has joined the national We Are Still In coalition of governments, businesses and universities committed to supporting Paris Agreement climate action.
'We have invested hundreds of millions of dollars to clean and protect our environment and support and grow the valuable family-wage jobs tied to our cargo-handling activities and manufacturing,' said Dick Marzano, Port of Tacoma commission president. 'We must continue to invest local, state and federal resources to combat climate change and hand a sustainable planet to future generations.'
The Port of Tacoma, with the ports of Seattle and Vancouver, B.C., adopted the Northwest Ports Clean Air Strategyin 2008 to establish goals to reduce seaport-related air emissions in the region. The strategy marked the first such international cooperative effort in the port community.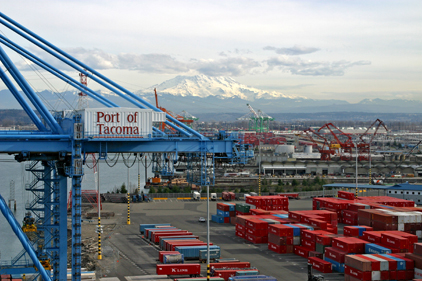 Clean air goals include reducing greenhouse gas emissions from 2005 levels by 15 percent and diesel emissions per ton of cargo by 80 percent by 2020.
Reduction efforts include a Clean Truck Program, ships that plug into electricity at berth or use cleaner-burning fuels, retrofitted cargo-handling equipment and locomotives, LED lighting at terminals and green energy purchases through Tacoma Power.
Source: Port of Tacoma