Asia Maritime Pacific (AMP), an Asia-based dry bulk shipping company, has signed a contract with Seagull Maritime to implement effective onboard training fleetwide using the latest e-learning and management solutions available.
Carrying solid bulk cargoes involves serious risks, which must be managed carefully to safeguard the crew and the ship. Seagull Maritime offers a comprehensive library of e-learning modules targeted at bulk carriers with the main goal of increasing safety, reliability and operational efficiency.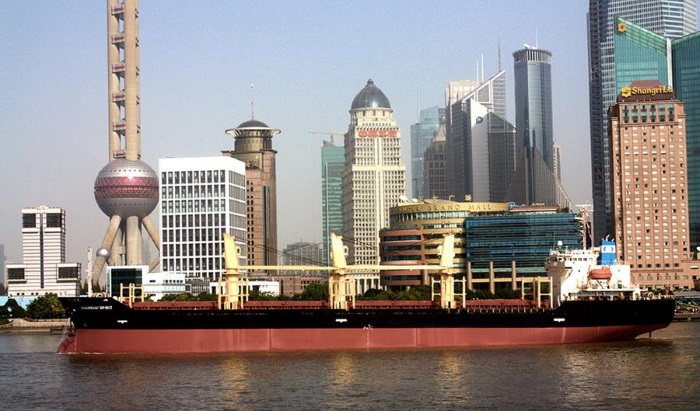 Shanghai Spirit, sailing outside Shanghai city, China. / Photo: Asia Maritime Pacific
Jian Ping Chen, Technical Director of AMP Shanghai stated: "Although ship operation cost will be increased a bit by implementing a new training system onboard, we strongly believe that the ship OPEX will decrease in the long run. The goal with implementing training from Seagull Maritime is to improve the basic and professional skills for our crew, making sure service onboard our vessels will further improve. By continuously developing standards for operating the vessels with respect to practical and good seamanship, we anticipate that the quality of our crew will be even better and thus minimizing the human error within shipboard operation. AMP also expects well-trained crew will help to maintain our ship better than before and further decrease the safety risk/incident rate eventually decrease ship's operation cost."
AMP owns and controls a significant fleet of over 40 vessels, covering three sectors: Minibulker & MPP vessels of 6,600dwt up to 8,500dwt tweendeckers; small Handysize 18,900dwt to 28,000dwt, and larger Handysize of 32,000dwt to 36,000dwt.
Source: Seagull Maritime