Newbuilding orders are bound for a quick pick up of pace over the next few weeks, as buying interest from ship owners is more than active, in a reverse of the trend set over the course of the previous year. In its latest weekly report, shipbroker Allied Shipbroking noted that "there was a fair amount of activity to be reported during the past two weeks, despite being right in the midst of the summer holiday season. We started to see a good flow of interest emerge amongst owners, while this should surely gain momentum over the coming weeks as we enter the Autumn period and prospects start to show a brighter side in terms of trade growth. A big part has also been played by the emergence of new financing structures over the past couple of months, which having been tested now to some degree and worked with some of the bigger names in the market, shipbuilders have started to take on a bigger marketing push which will surely pay its dividends moving forward. In terms of pricing we are still seeing things hold stable, though given that activity has started to show fresh signs of life, there could now be extra room being created for a further upward push in terms of pricing", said the shipbroker.
In a separate newbuilding report, Clarkson Platou Hellas said that there were "a few orders to report since previous week, albeit some just coming to light having been firmed up earlier in the summer. In the dry market, clients of Angelakos are understood to have placed an order for 4 firm plus two optional 82,000dwt bulk carriers at Yangzijiang Shipbuilding – the deal is understood to have been signed in July and the vessels to be delivering from early 2019 onwards. Meanwhile it has been reported that Foremose Maritime have returned to Oshima to order a pair of 85,000dwt bulk carriers, both for delivery in 2020. This looks to be a continuation of their relationship with the yard, having taken delivery of four vessels of this size over the past year. In Tankers, Socatra are understood to have placed an order at Avic Dingheng in China for 2+1 IMO II chemical tankers of 7,950 dwt. Both the firm units are understood to be delivering in 2019. In the container sector, the Pasha Group have announced they have signed a deal for 2+2 x 2,525 TEU Container carriers to be built at Keppel AmFELS in Texas. These Jones act ships will be delivered in 2020 and will be constructed with dual fuel LNG bunkering capacity", the shipbroker said.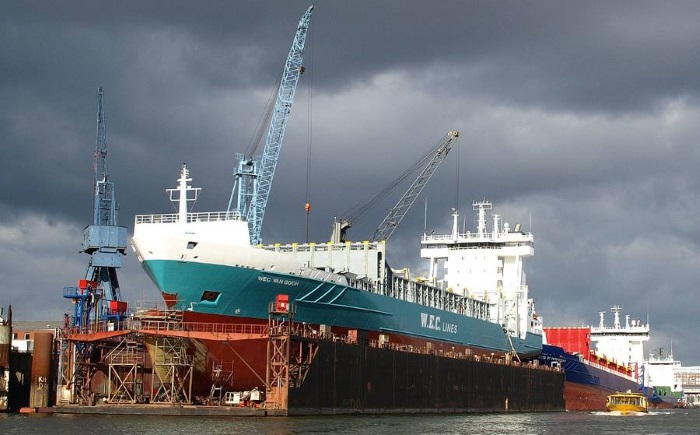 Meanwhile, on the S&P market, Allied Shipbroking said that "on the dry bulk side, boosted sentiment over-spilling from the improving freight market seemed to have brought about a strong buying interest, with activity picking up considerably over the past couple of weeks. We witnessed a strong interest for most of the larger size segments while prices have already started to show signs of making strong gains. Overall it seems as though confidence in the potential prospects of the market has once again resumed and we should see things improve further over the coming months. On the tanker side, activity was relatively slow over the past couple of weeks with only a handful of units changing hands over the two week period being reported, while the majority involved tonnage in the smaller size segments of the market. Prices continue to remain under pressure, though there is now hope that things may improve slightly as we enter in to the autumn season which traditionally has shown better activity levels".
In a separate note, ships' valuations expert VesselsValue said that bulker values have remained stable. "Privatlantic (75,100 DWT, Feb 2012, Sasebo) sold for USD 18.5 mil, VV value USD 17.97 mil. There has been an en bloc deal of 4 Ultramax vessels Tiger Tiangin, Zhejiang, Hongkong and Beijing (63,500 DWT, 2015, Chengxi) for USD 80 mil. In mid age tonnage Ocean Leader (56,100 DWT, Jan 2010, Mitsui Ichihara) was sold for USD 14.5 mil, VV value USD 14.26 million", VV concluded.