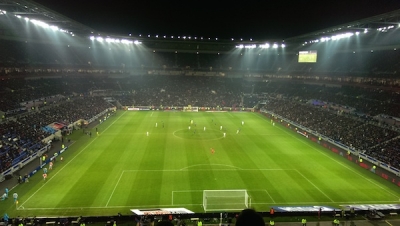 Freight market is showing much lethargy this week, which is similar to the week before as the shipping activities slowed down in June.
Some blamed the lack of activities or on the great weather in London, other attributed to the World Cup or probably just that many trade participants are away on holidays during this period.
"This week, the Capesize market opened in similar fashion on how last week closed. Minimal action was visible in the physical market and the paper continued to trade in small volume in a very narrow range," remarked a FIS Freight Forward Agreement (FFA) broker.
On Monday, the Capesize 5 time charter average started out at $16,430, down $62 day-on-day, while later rates stumbled further in the mid-week with losses at $272 day-on-day to $16,070 on Wednesday, 27 Jun 2018.
"Some prompt ships have been cleared out on Wednesday, but it is still premature to say that its bottomed out especially with a lot of traders and brokers distracted by the World Cup," concluded a FIS shipbroker.
Some trade participants saw the lower freight rates to weaker market sentiment due to trade tension between China and the US. In the meantime, the high bunker oil prices also implied that shipowners are more unwilling to accept lower rates. On top of these uncertainty, there was a lack of cargoes both in the Asia Pacific and Atlantic Capesize markets.
In contrast, the Panamax market saw more actions than its Capesize counterpart with the time charter average firming at $10,642 on Wednesday, up $19 day-on-day.
"It was another busy day on Panamax paper on Wednesday with early support gradually transferring into some firmer buying post index," said a FIS Panamax broker.
He noted that by mid-week, the Panamax July contract was already pushing sharply to print $11,700 while further out Q3 and Q4 traded up to $12,400 and $13,400 highs respectively before reaching some market resistance. Despite that, the Panamax paper market then started to drift off the highs at the close, but the overall tone remained positive by day-end.
However, this optimism did not rub off with the Supramax market which took a beating throughout the week with falling freight rates.
The Supramax index soon ventured into negative region at the start of the week due to more aggressive sellers of the prompts as July was sold down to $11,650 on Monday. However, the Supramax market soon found some momentum to back off the weeks low and found support at current levels.
Despite the late rally, Supramax time charter average still saw a loss of $137 day-on-day to $10,874 on Wednesday, while Handysize time charter average suffered a dip of $53 day-on-day to $8,545 on Wednesday.