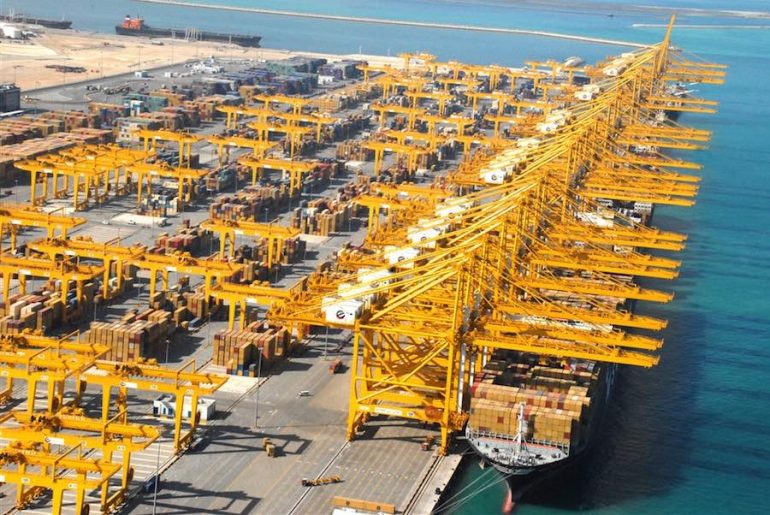 Dubai has slid out of the top ten container ports rankings, its position usurped by yet another fast rising Chinese city.
Dubai, home to Jebel Ali, the flagship of the DP World empire, saw throughput decline 2.7% last year to 14.95m, slipping down Alphaliner's port rankings to 11th spot. In its place in the top ten was the northeastern city of Tianjin, which saw throughput climb 6.2% to hit 16.01m teu.
Shanghai remains top on 42.01m teu, Singapore second with 36.6m teu, while Ningbo leapt above Shenzhen into third with 26.35m teu. Including Hong Kong, Chinese cities make seven of the top 10 container ports in the world.
Hong Kong was the biggest loser last year, continuing its slide down the rankings with 19.6m teu handled, down 5.7% year-on-year, putting in seventh place.