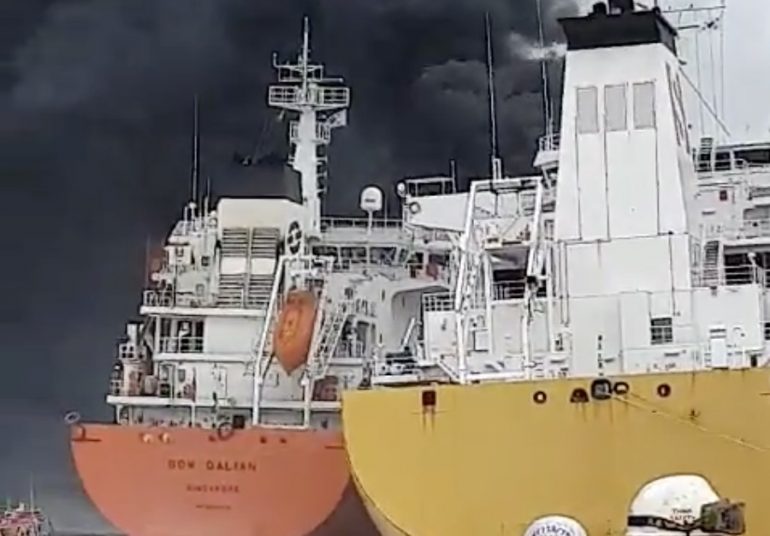 Nine seafarers were injured when fire broke out on two vessels following an explosion this morning on chemical tanker Stolt Groenland.
The fire that broke out after the explosion spread to another chemical tanker, Bow Dalian, which was moored alongside the Stolt vessel. It was reported that the two vessels were conducting a ship-to-ship transfer when the explosion occurred.
Stolt Groenland is owned by Stolt Tankers, while Bow Dalian is owned by Odfjell.
Yonhap reports that all 25 crew onboard the Stolt Groenland and 21 crew onboard the Bow Dalian have been accounted for. Nine of the crew have sustained injuries however, with one said to be serious.
Stolt Tankers confirmed tag the fire has now been put out, and their ship remains stable, with no cargo or fuel reported as released into the water.