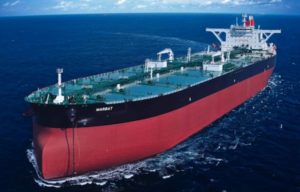 An Iranian tanker has been hit by twin explosions and is leaking oil according to reports.
National Iranian Tanker Company (NITC) said statement that the hull of the tanker had hit by two separate explosions about 100km (60 miles) off the Saudi port city of Jeddah.
NITC said the explosions were probably caused by missile strikes.
"All the ship's crew are safe and the ship is stable too," said NITC.
There were differing reports as to whether the vessel was on fire with INSA news agency reporting that it was, but NITC saying it was not fire and that the vessel was completely stable.
Iran's Nour news agency, close to Iran's Revolutionary Guards, said the situation was under control and no crew members were injured.