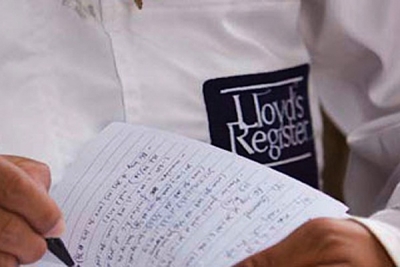 Classification society Lloyd's Register (LR) has been recognised as an independent laboratory by the United States Coast Guard (USCG) for Ballast Water Treatment Systems (BWTS) approvals.
The USCG regulations for the approval of BWTS came into effect in 2012. The regulations began to require the installation of improved BWTS onboard seagoing vessels from 2014. All vessels that trade in US waters will be required to have an approved BWTS from the first dry-docking after 2016.
"For BWTS equipment manufacturers, the challenge is in understanding the differences between the type approval regimes, and ensuring that their equipment has undergone all the necessary testing to obtain approval to meet the relevant regulations," said Flans Kemp, LR's global business development leader for type approval.
"LR can help manufacturers to understand the different regulatory regimes with differing requirements and streamline their testing and approval activities to minimise the time and costs involved in getting their technology to the market," he added.
LR has signed a memorandum of understanding with the ballast water test facility at DHI Denmark and the electro/technical testing company Delta. These leading test facilities, supported by LR's surveyors and statutory experts will conduct testing as part of LR's collectively recognised independent laboratory.