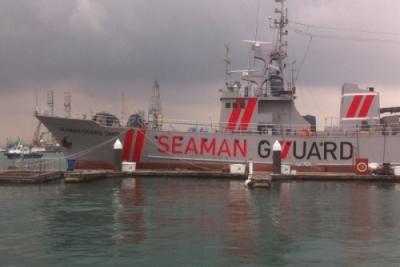 The crew of the Seaman Guard Ohio are seeking legal representation as their case in India is due to move from magistrate court to sessions court.
Currently held in India without access to travel documents, Paul Towers told Seatrade Maritime News: "We are actively seeking legal representation to assist in the forthcoming trial, as [Advanfort] fail to respond to us."
Towers, the remaining 25 Privately Contracted Armed Security Personnel (PCASP) and the vessel's 10 crew have all been held in India since October 2013, despite the High Court of Madras quashing all charges against them in July 2014.
Human rights and seafarer charities have called the detention unlawful, and an infringement on the men's human rights.
The only charges left standing were against the ship's captain and a fuel supplier, relating to the acquisition of fuel for the vessel.
According to Towers, The 35 men have been issued a notice to appear at Tuticorin Judicial Magistrates Court on 3 August for their case to be transferred to Tuticorin Sessions Court for trial at a date to be declared.
Overturning the High Court's judgement earlier this month, the Supreme Court ordered the trial to becompleted within six months.