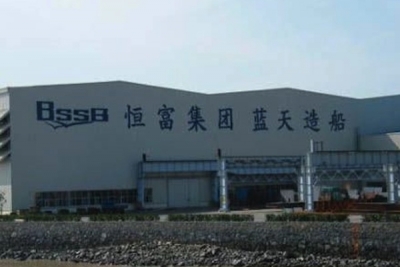 Formerly bankrupt Hengfu Shipbuilding Group has revived operations after it was acquired by Ningbo Huanhai Heavy Industry, and the yard is expected to focus on ship repair for a start.
Ningbo Huanhai invested RMB270m ($42.5m) to buy-out Hengfu, which together with its subsidiary Blue Sky Shipbuilding, were declared bankrupt in 2011 and their assets went on six auctions from August 2012 to January 2015.
However, Blue Sky Shipbuilding was not part of Ningo Huanhai's acquisition deal and its assets continued to be on auction, it was reported.
Local reports also said that Ningbo Huanhai has hired back a batch of former Hengfu staff, as well as started a recruitment drive for yard workers.
Established in 1996, Hengfu had mainly built dry bulk carriers and container vessels, as well as ship repairs. Blue Sky Shipbuilding was set up in 2003 and it constructed bulk carriers.
The two companies started to face difficulties in the second half of 2010, prompting the local government to step in and request for investors to help restructure the ailing yards.